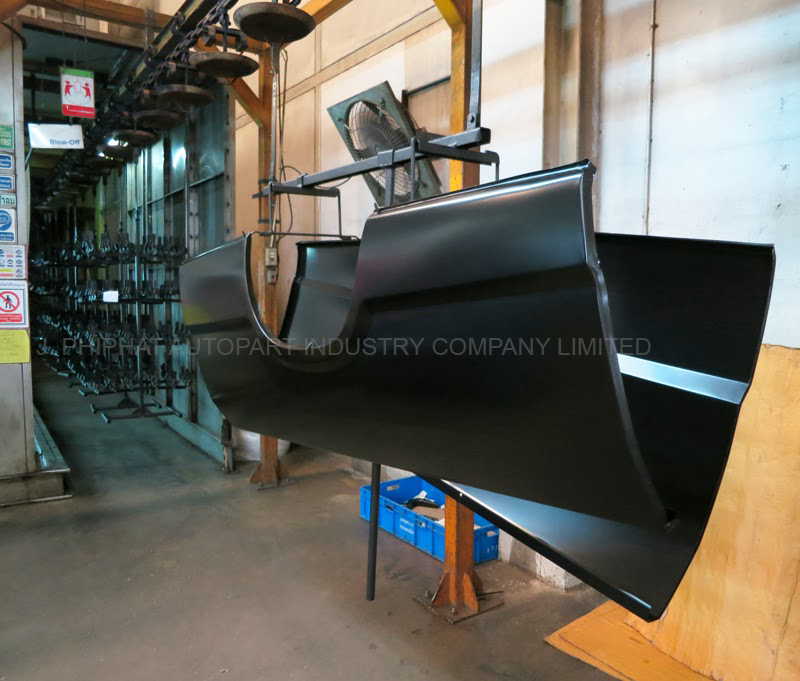 Electro Deposition Painting (EDP) is renowned for its superior corrosion resistance and uniformed coating film. It is widely used in many industries especially automotive industry. Besides its superior corrosion-proof, EDP also is one of the most cost-effective and environmental-friendly method of protecting metal parts.
More than 20 years of expertise, J. Phiphat Autopart Industry Company Limited is specialized in EDP coating service and have been providing our service to many major automotive manufacturers in Thailand. Equipped with fully automated production line, our production capability can cope with high volume of metal parts and part size up to 2,000(L) x 700(W) x 1,200(H) mm, ranging from small to large parts.
Please contact our marketing department at
edp.marketing@jpp-autopart.com
for additional information.